Subscribe to RSS Feed
Highlights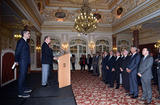 S.A.S. le Prince Souverain a honoré de Sa présence la célébration du 70èmeanniversaire de la création du Tribunal du Travail, qui s'est déroulée en la salle Belle Epoque de l'Hôtel Hermitage, le 23...
Read more

of Célébration du 70ème Anniversaire du Tribunal du Travail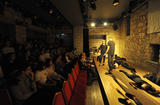 Le 27 mai 2015, quatre grandes figures qui évoquent l'esprit de Résistance sont entrées au Panthéon: Pierre Brossolette, Geneviève de Gaulle-Anthonioz, Germaine Tillion et Jean Zay.Pour commémorer...
Read more

of Les élèves de l'option théâtre du Lycée Albert Ier célèbrent l'esprit de résistance au Théâtre des Muses
24 May 2016
Press release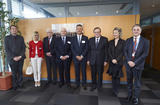 Une délégation conduite par S.E. M. Philippe Narmino, Directeur des Services Judiciaires, accompagné des plus Hauts Magistrats de la Principauté, M.DidierLinotte, Président du Tribunal Suprême, M....
Read more

of Monaco en visite officielle auprès de la Cour Européenne des Droits de l'Homme
24 May 2016
Press release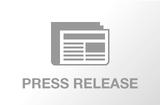 Under the aegis of the Embassy of Monaco in China, the third Monaco Week in China will be held in Chengdu (capital of Sichuan Province) from 28 May to 3 June 2016.Since 2014, Monaco Week has offere...
Read more

of Monaco Week en Chine 3ème Edition 2016 Cheng du 28 mai au 4 juin 2016