Subscribe to RSS Feed
Highlights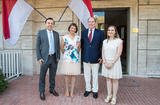 Avec le soutien du Gouvernement Princier, L'Association MOnégasque pour le REgroupement des amis et familles de malades PSYchiatriques de Monaco, qui travaille en étroite collaboration avec le Serv...
Read more

of Inauguration du GEMM D'Amore Psy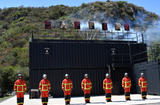 On Wednesday 22 June, Serge Telle, Minister of State, Patrice Cellario, Minister of Interior, Michel Boeri, President of the Automobile Club of Monaco and numerous dignitaries, including the Mayor...
Read more

of Inauguration of the S.A.F.F.I.RE
22 June 2016
Press release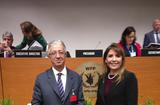 From 13 to 18 June 2016, the Principality of Monaco took part in the work of the Executive Board of the World Food Programme (WFP). This United Nations agency has provided financial aid to nearly 8...
Read more

of World Food Programme (WFP) - Annual Session of the Executive Board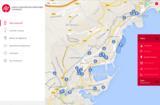 Ms Marie-Pierre Gramaglia, Minister of Public Works, the Environment and Urban Development, today presented the www.infochantiers.mc website to the media. Ms Gramaglia was accompanied by Mr Olivier...
Read more

of Presentation of website www.infochantiers.mc